Record Of Practice
Report of the third conference, " Mspho: Practices of Application " (day 2)
15-17 May, the Third IFRS: Practice of Application Conference was held on the wide range of issues facing the heads of IFRS training departments, ranging from the application of new international standards to external and internal IFRS audits.
The event heard presentations by representatives of authorities, as well as financial managers of such companies as Eurohim, Danon-Unimilk, Transaero, SK Zurich, ValentaFarm, INTER RAO EES, Euronet, etc.
We shall give you a report on the second day of this event.
Day 2
The second day of the conference was opened by Andrei Kovalev, the chief accountant of AK, Transaero, with a master class, IFRS reporting technology: how to optimize business processes and minimize errors.
In his presentation, he addressed issues such as the IFRS technology and reporting process, the organization of various company services, the rational delegation of authority and Staff motivationinformation systems for reporting and interaction with auditors and consultants at various stages.
" It is necessary to define the requirements (volume and depth of disclosure, link to accounting and management account) and to find the necessary balance between the speed and accuracy of reporting. Afterwards, it will analyse resources: staff (in IFRS and related units), time, finance (work fees, consultants, IT systems) and determine the optimal ratio of their own forces to consultants. "
Kovalev described in detail the convergence of the IFRS and IFRS reporting lines: main accounting items and related differences (core funds, leases, securities, proceeds, consolidation), minimization of adjustments, common documents for IFRS and IFRS, parallel site counts, reconciliation of baseline data and correcting errors.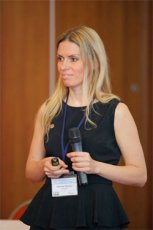 Related posts: