Encouragement Of Staff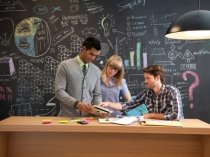 At the planning stage, you need to identify with:
Programme objective;
the programme ' s boundaries (for which units/posts you include);
Type of programme;
Scientists ' training rules;
Responsibility of participants;
a system of motivation of participants;
system evaluation of results How do you know the program is successful?
The most common goals of the mentoring programme are to retain senior staff knowledge and to accelerate staff training in specific knowledge and skills. Give some types of mentoring programmes:
One to one;
Remote mentoring (when mentor and apprentice communicate through electronic means of communication, allowing for the integration of people working, for example, in different branches);
" Skill " mentoring (when a junior officer teaches a senior by age - for example, working with some software or social networks);
Group mentoring (applicable in the case of a limited number of mentors and organized in the form of meetings of one mentor with several students).
The choice of the type of programme, together with the definition of its purpose and boundaries, will prepare you to answer the question of how you will form a pair of mentors - spontaneously (students themselves) or directives (the programme manual will determine which of the students will be assigned to a particular mentor). You need to consider the way in which participants will find each other and agree on joint work, in the first instance, and determine the criteria for the formation of couples in the second. This is a very difficult and important decision on which the success of the programme depends to a large extent. Conditions for participation and criteria for steaming should be communicated to all potential candidates.
Think about how the participants will leave the programme before it ends if it is necessary for any reason (procedure shall be as tacit as possible with respect to another vapour participant).
Related posts: